You can install the Stata manuals on your iPad. Here's how: install GoodReader and copy the manuals from your computer to your iPad. It takes a few minutes and will cost you about $7 to purchase the app.
Once installed, launch GoodReader, press the bookmark icon at the bottom of the screen, and GoodReader shows you the list of the manuals.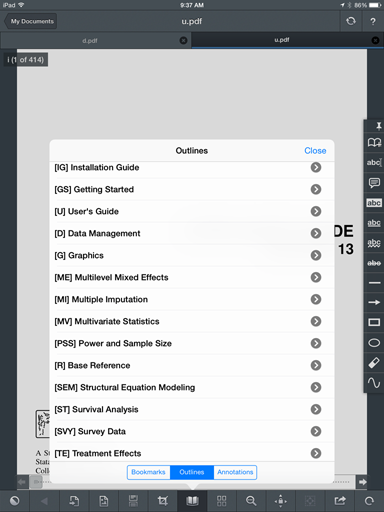 Well, that's only a partial list. We'd have to scroll to see them all.
If you tap on a manual, it opens,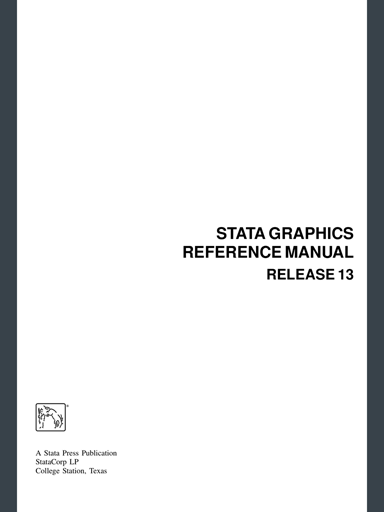 You can swipe to go forward,
All the links are live. If you tap on graph intro, the reader jumps to the manual entry,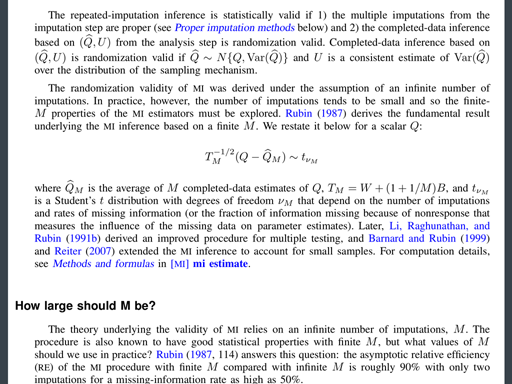 Here are some formulas: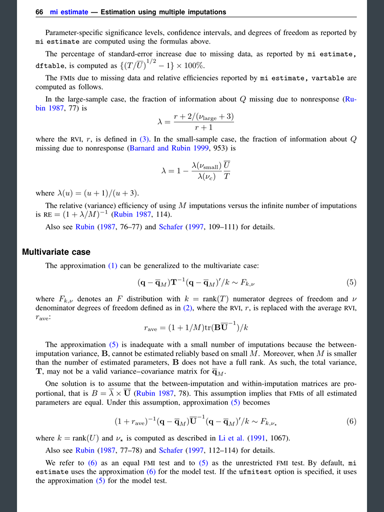 To illustrate formulas, I jumped to mi estimate in the [MI] manual. I can jump anywhere because I have all 21 manuals—all 11,000-plus pages—installed on my iPad.
You can have them installed on your iPad, too.
Here's how.
Step 1. Install GoodReader on your iPad
You must purchase GoodReader 4 from the App Store. No other PDF reader will do. What makes GoodReader a good reader for the Stata manuals is that it can handle links across manuals. As of Read more…