Just released from Stata Press: Data Management Using Stata: A Practical Handbook, Second Edition
Stata Press is pleased to announce the release of Data Management Using Stata: A Practical Handbook, Second Edition by Michael N. Mitchell.
Whether you are a new user needing to import, clean, and prepare data for your first analysis in Stata or you are an experienced user hoping to learn new tricks for the most challenging tasks, this book is for you. You can jump straight to the section of the book that discusses the particular challenge you are facing. There you will find a clear explanation of how to approach the problem and illustrative examples to guide you.
This second edition brings updates needed for features added to Stata versions since Stata 10: reading and writing Microsoft Excel files, working with Unicode properly, and using frames. Mitchell also added a chapter showing how to build your own utility programs to simplify and automate routine tasks, easing code maintenance and aiding in uniformity across projects.
Mitchell's experience in UCLA's Academic Technology Services drives much of the advice he gives. For example, because he knows importance of simple habits that save time and guarantee reproducibility, he weaves in tips that help readers develop these habits throughout the book.
This is a great book—thoroughly recommended for anyone interested in data management using Stata. It is available in paperback, eBook, and Kindle formats.
This is one of several releases of Stata Press books this year. To see the full list of forthcoming books, please visit our forthcoming page. While you are there, sign up for alerts, and be the first to know when a new book is released. Visit Stata Press to see our complete list of books.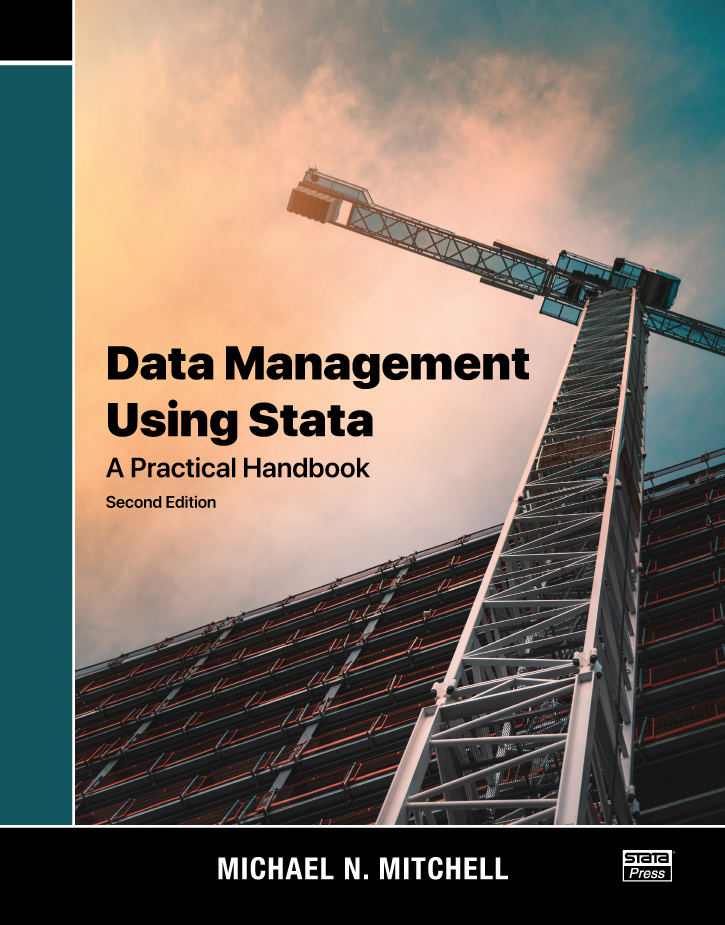 Categories:
New Books, Resources, Stata Products
books, data management, forthcoming, handbook, michael mitchell, mitchell, release, reproducibility, Stata 16, stata press, unicode